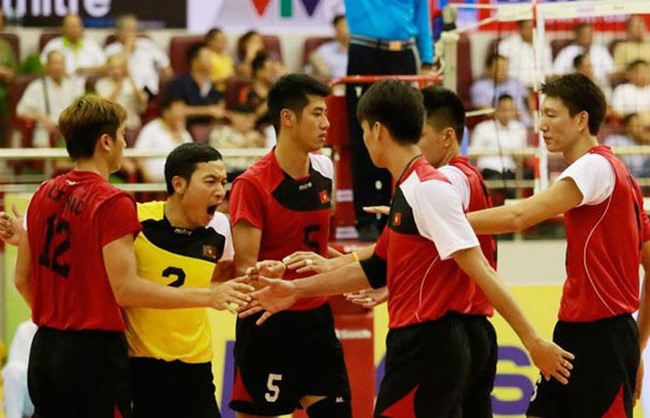 China's Beijing Baic Motor beat Viet Nam in a match to determine the fifth to eighth positions of the SMM 2017 Asian Men's Club Volleyball Championship on July 5.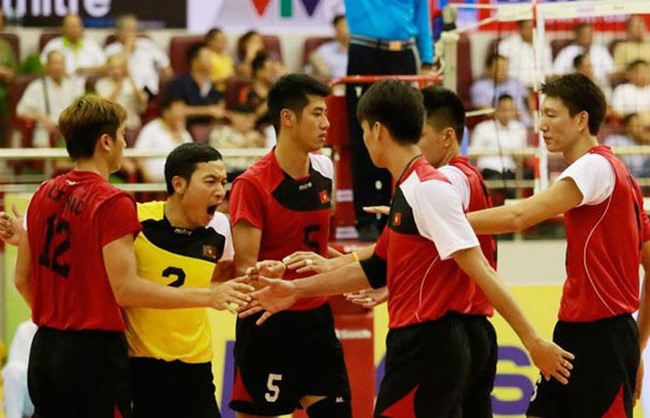 The Viet Nam team will now take on Taichung Commercial Bank for the seventh/eighth place.
Beijing Baic Motor won 26-24, 25-19, 25-19 in the game played in the northern province of Ninh Bình.
In the other match, Iraq's Al-Bahri Sport Club stunned the 2015 champions Taichung Commercial Bank 20-25, 25-23, 23-25, 25-19,15-13 with a fantastic comeback.
With these results, Al-Bahri and Beijing Baic Motor will fight it out for the fifth and sixth team positions, while Taichung Commercial Bank will take on Việt Nam in the seventh and eighth place playoff.
Meanwhile, Sarmayeh Bank from Iran moved a step closer to winning back-to-back titles in the tournament as they beat Al Arabi from Qatar to set up a final showdown with old foes Toyoda Gosei Trefuerza from Japan.
Sarmayeh's convincing 25-23, 25-17, 25-19 win over Al Arabi in the semi-finals was like an insult to the Qataris' injury.
In the showdown, Sarmayeh Bank will battle it out with Toyoda Gosei Trefuerza, the team they have already beaten in straight sets in the playoffs in the round of the last eight teams.
The Japanese side stormed past Kazakhstan's Altay VC into the final with a sensational straight-set victory 25-16, 25-22, 25-22. Croatian opposite spiker Igor Omercen scored 33 points, helping steer his team to the final.
VNS
Link
http://news.c10mt.com/search/label/vietnambreakingnews
and
http://news.c10mt.com
Links Topics :
http://news.c10mt.com/2017/07/beijing-baic-motor-beat-vietnam-in.html