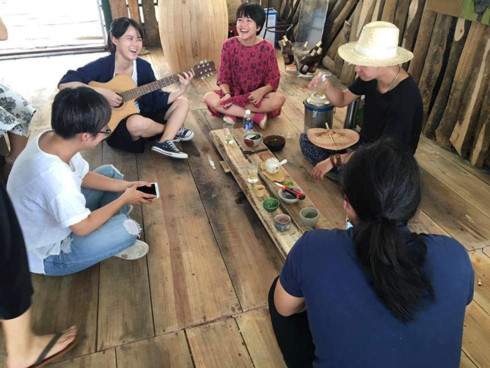 Breakups are difficult and sometimes feel like the end of the world. For many people, nothing starts the healing process faster than immediately getting rid of all ex-related items.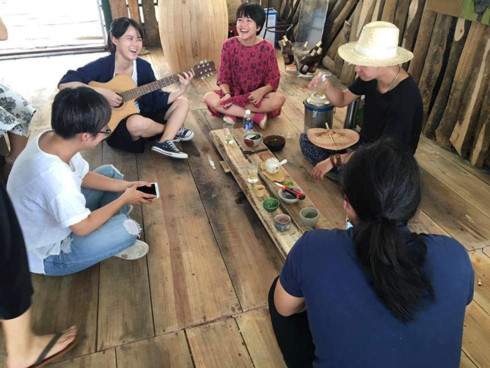 They sit on the floor, play guitars, sing songs together, and listen to each others' love story
But rather than tossing them in the garbage, why not turn them into cash? The "ex"-market, recently established in Hanoi will help you do just that. The market not only allows you to sell all the stuff associated with your former lover, but provides a place to share your breakup stories and get some consolation.
As the summer begins to cool down, the market for ex-related items is heating up. The trading occurs at a place called "Pirate Bay", a small wooden cottage nestled at the water's edge at 52/58 To Ngoc Van Street, close to the West Lake flower valley.
Nowadays, many people feel that selling things at a physical market is old-fashioned because there are many computer apps and websites that let you sell your stuff in cyberspace. But selling things that remind you of your ex is not like selling normal stuff. Physically handing your memory-laden items to another person gives you more emotional closure than shipping them off to somebody that you've never met. VOV5
Link
http://news.c10mt.com/search/label/vietnambreakingnews
and
http://news.c10mt.com
Links Topics :
http://news.c10mt.com/2017/07/ex-market-in-hanoi_16.html