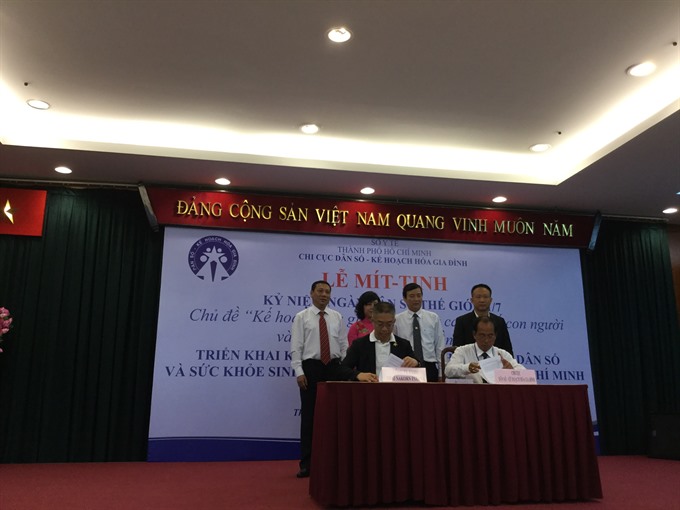 HCM City is seeking more funds from the private sector for family planning and reproductive health care services as international aid and Government funds have both declined in recent years.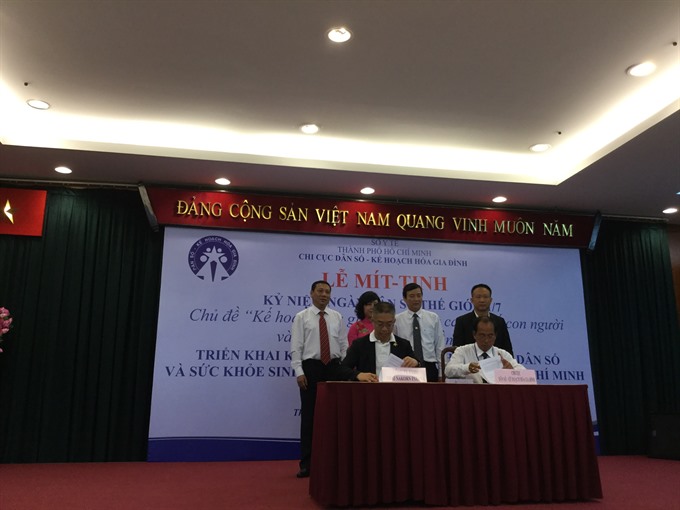 The HCM City Division for Population and Family Planning has signed an agreement with Thai Nakorn Patana Co Ltd to carry out population and family planning programmes.
Speaking at a meeting in HCM City on Friday, Võ Thành Đông, deputy director of General Office for Population Family Planning, said more funds were needed to improve the quality of services.
Phạm Thị Mỹ Lệ, deputy head of the city Division for Population and Family Planning, said the division was seeking funds from enterprises to use for communication activities as well as training courses for staff who work in population and family planning areas in communes, wards and districts.
"Because of the Government's limited budget, the number of free contraceptive devices has gone down," Lệ said, adding that women who are poor and near the poverty line receive free devices.
"To help other women access these devices, the division is co-coordinating with enterprises to sell the devices at lower prices," she said.
The Population and Family Planning Division has signed an agreement with Thai Nakorn Patana Co Ltd to develop, manufacture and distributes pharmaceutical products, including contraceptives.
Trần Văn Trị, head of the city Division for Population and Family Planning, said around 21,909 births were recorded in the first six months of the year.
"Việt Nam is one of five countries with the highest rate of women having abortions," he said.
The rate of abortions among juveniles globally is the highest in Southeast Asia, with 20 per cent of the total in the last several years, he added.
The use of contraception has increased worldwide from 36 per cent in 1970 to 64 per cent in 2016.
HCM City in the last five years has met many of its goals in reproductive health, but is faced with a growing number of migrants from other provinces, putting pressure on accommodation, employment, health, environment, and food safety and hygiene.
To meet these challenges, the city's Strategy on Population and Reproductive Health in the 2016-20 period focuses on high quality services and control of the sex ratio at birth to avoid gender imbalance.
The plan also aims to reduce maternal and infant mortality by emphasising the importance of maternal health.
It also aims to reduce the number of sexually transmitted diseases and improve reproductive health for young people and migrants, Trị said, adding that prenatal and newborn screening would also be promoted.
VNS
Link
http://news.c10mt.com/search/label/vietnambreakingnews
and
http://news.c10mt.com
Links Topics :
http://news.c10mt.com/2017/07/hcm-city-looks-to-private-sector-to.html