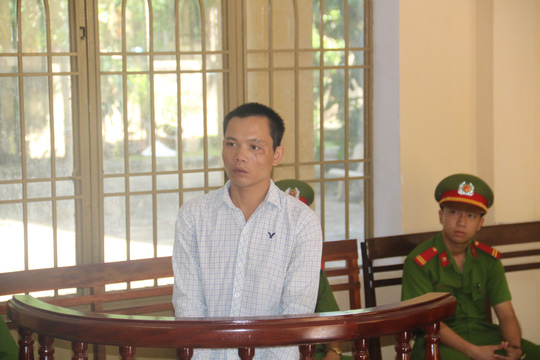 A trafficker in Quang Nam Province has been sentenced to six years imprisonment for selling three women to China.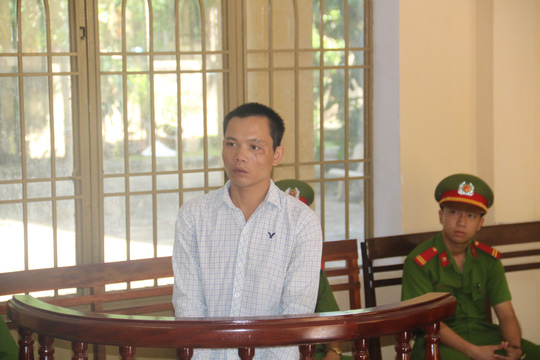 Lu Van Kham
The sentence was given to Lu Van Kham by Quang Nam People's Court after he returned to Vietnam and confessed his crime in February.
The human trafficking ring was led by Xen Van Dan, born in 1987, from Chieu Luu Commune, Nghe An Province. Dan, his wife and three other accomplices, including Kham, left Nghe An for Quang Nam Province in 2013 to find their victims.
They told three women from Co Tu ethnic minority group that they could find them easy jobs in Hanoi that pay VND6m (USD264) a month. The women agreed to go with them to Vinh City.
Dan then went on a negotiation to sell the women to Luong Thi Khuyen and her husband for VND83m (USD3,600). Luong Thi Man, Khuyen's niece, then led the women to China and sold them as wives for VND270m a woman.
When the case was detected, the traffickers were arrested, however, Lu Van Kham hid and crossed over into Laos. He was arrested in February when he returned to visit family during the Tet Holiday.
Kham was sentenced to six years of imprisonment.
In November 2014, Quang Nam Province People's Court sentenced Dan and six other accomplices a total of 75 years of imprisonment. Luong Thi Man was given 23 years and Xen Van Dan eight years.
The group had tricked various women. Some were able to escape while the location of the rest of the women remains unknown.
dtinews
Link
http://news.c10mt.com/search/label/vietnambreakingnews
and
http://news.c10mt.com
Links Topics :
http://news.c10mt.com/2017/07/human-trafficker-imprisoned.html