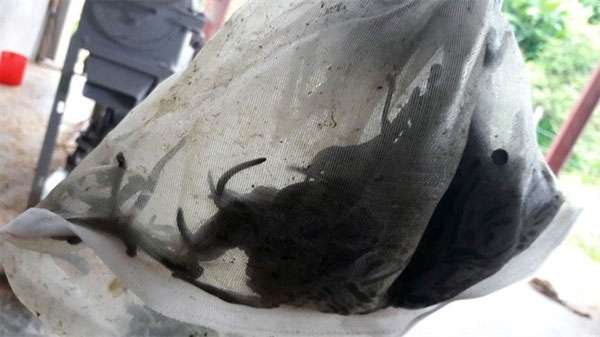 VietNamNet Bridge – Authorities from the rural district of Que Phong in the central province of Nghe An have asked all commune officials to ensure that locals don't breed leeches in their jurisdictions.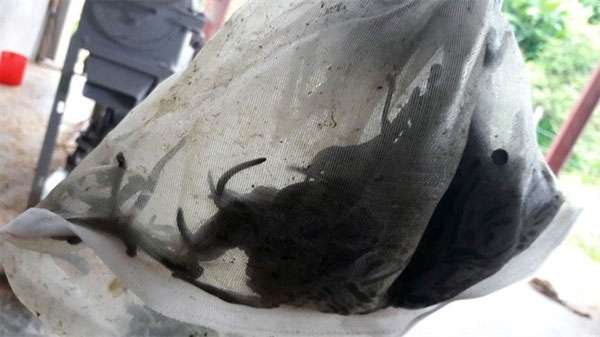 A bag of leeches collected in Que Phong District of Nghe An Province. — Photo: VNN
Authorities also want residents to report on leech buyers from outside the province.
The move is in response to rampant rumours about questionable leech buyers, who are allegedly mass buying leeches to supply to foreign traders.
The current rate is VND500,000 to VND600,000 (US$21.9-26.4) per kg of leech.
However, most residents said they didn't know or care what the traders were buying the leeches for, or who the buyers were, or where they came from. All they know was that these buyers were not local.
A native leech buyer from Nghe An Province told e-newspaper Vietnamnet that the leech-buying business has been thriving since three to four years, and that he has collected and bought leeches from residents in the area and transported them to a woman named Nguyen Thi Ban, 40, who lives in Ha Noi.
In turn, Ban, who originally hails from the central province of Ha Tinh, confirmed to Vietnamnet that she was trading in leeches and other forestry products that are not on the banned list.
According to Ban, the leeches are transported to China via the Mong Cai gateway in the northern Quang Ninh Province, and sold for VND600,000 ($26.4) per kg.
"I have personally gone to China to see what they do with the leeches," Ban said. "They are cleaned and dried, and used to make products used for traditional joint and tendon repair procedures. They are not made into noodles or snacks and sold in Viet Nam, as some rumours suggest."
Vo Khanh Toan, chairman of Tien Phong Commune's People's Committee, said leech was not a rare or protected species, so there's no official ban in place, and that authorities did not know why leeches were bought. "We have tried to persuade locals not to breed leeches in large volumes so as not to upset the balance of the local ecosystem," he said. "We are also looking for scientists' opinions on the medicinal value of leeches, and want to know why Chinese people are purchasing leeches. Scientific clarifications will help dispel public confusion and rumours to a large extent."
This is not the first time that this phenomenon has been observed. A few years ago too, in Nghe An's mountainous districts, there was mass selling of leeches to buyers from outside the province. Additionally, there were reports of suspicious purchase of herbal roots and buffalo hooves, which were considered debilitating for local agricultural production.
Source: VNS
Link
http://news.c10mt.com/search/label/vietnambreakingnews
and
http://news.c10mt.com
Links Topics :
http://news.c10mt.com/2017/07/nghe-concerned-about-mass-buying-of.html