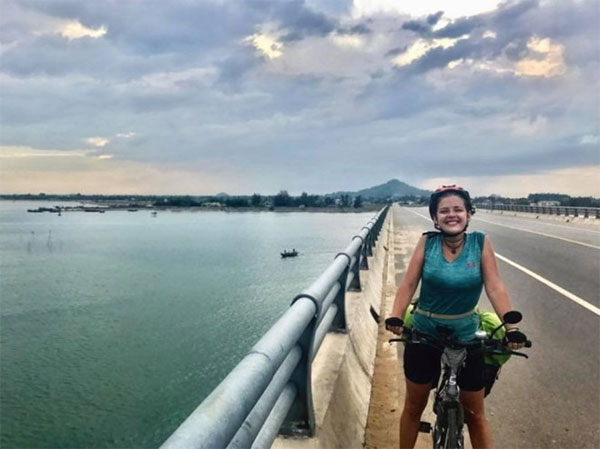 VietNamNet Bridge – In a land where the two-wheeled vehicle is king, those without wheels are second-class citizens.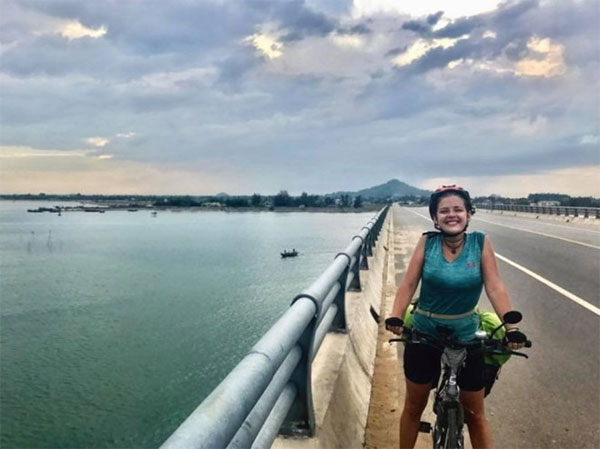 Rita Rasimaite
So Rita Rasimaite, a Lithuanian tourist, was understandably devastated when her beloved bicycle was stolen in HCM City.
In a minor miracle in a city so large, police in HCM City have caught the thief and recovered the bicycle.
Rasimaite enjoyed, or suffered, 15 minutes of fame in Viet Nam after she posted her story on social networks, hoping to recover her bicycle.
"It was supposed to be a big celebration for me but instead I cried this morning as someone stole my bicycle from the front of the hostel." she wrote on the Facebook group Expats in Ho Chi Minh City.
Rasimaite's story was shared by netizens and many of them sympathised with the unlucky tourist. Some even offered to help her buy a new one.
The suspect, Le Van Viet, was caught by police and residents while he was attempting to rob an electric bicycle on Nguyen Trai Street.
He confessed about his previous theft and footage from a camera outside the hostel where Rita stayed seems to have confirmed his guilt.
Rasimaite has been cycling around Viet Nam for two months and after travelling more than 3,600km she finally reached HCM City on July 19.
Earlier to some ridicule, Rasimaite repeatedly posted how she believed her bicycle would come back to her, prompting her to refuse offers of a new bike.
Rasimaite said she hopes to transport the bike to New Zealand, where she plans to stay for several months before returning to Viet Nam.
Like other readers, this writer hopes that the mobile phone she lost in Nha Trang will return to her soon.
What are the odds?
Do you believe in fate?
A young girl from Ha Noi has been caught by police eight times in a month. Miraculously, she met the same policeman four times, almost as if she passed his station every day, perhaps on her commute.
When the policeman stopped her the first time, she was so scared that she stayed seated on her motorbike and did not move.
As soon as he asked her to get off the motorbike she started crying.
The policeman couldn't stand her whining and shouted: "Stop crying!" Then he asked her to pay him VND600,000 (US$27).
Having learned from her first meeting, she did not cry and smiled when she was pulled over again, paying the fine without any queries, perhaps questioning if this dashing officer had any ulterior motive for stopping her, besides a light wallet.
The third time they met, the officer changed tack, realising he was more likely to catch this fly with honey rather than vinegar, and asked her about her university and why she was in such a hurry. In what now looks like a genius and perhaps illegal move, the policeman let her go without fining her.
In what some consider destiny, others the natural order of things when a person drives past the same point every day, she met him again the following week, having broken traffic rules again.
This time, having presumably used the money from fines on a jazzy new baton and aftershave to win maiden fair, the policeman asker her for her phone number and soon after, asked her to go for a drink.
Both of them enjoy passing the place where they met for the first time, as they are now getting married.
One would assume though, that the groom will be doing the driving.
VNS
Link
http://news.c10mt.com/search/label/vietnambreakingnews
and
http://news.c10mt.com
Links Topics :
http://news.c10mt.com/2017/07/pedalling-to-vietnams-heart.html