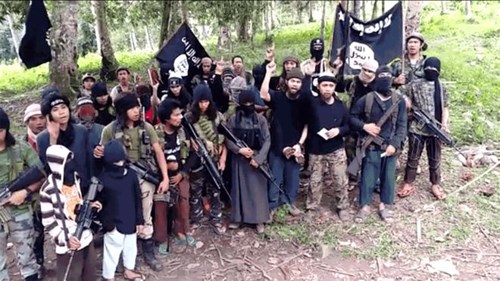 The Department of Foreign Affairs of the Philippines on July 7 issued a statement expressing its deep sadness over the discovery of the bodies of two Vietnamese nationals murdered by the Abu Sayyaf terrorist group in Basalin two days ago.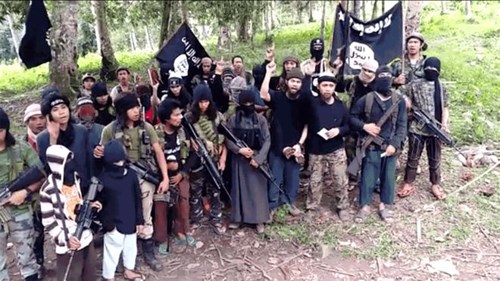 The Abu Sayyaf terrorist group
"We condemn in the strongest possible terms this barbaric act carried out by criminal elements preying on innocent civilians. We extend our deepest condolences to the families and friends of the victims and stand in solidarity with the Government and people of Vietnam in this trying time," the statement said.
It stressed that "The Philippine Government is resolute in its commitment in ensuring that the perpetrators of this vile act will be brought to justice."
Relating to this issue, Vietnam's Deputy Foreign Minister Vu Hong Nam had told the press that after receiving information on the murder of two suspected Vietnamese citizens on July 4 in the Philippines, the ministry summoned the Chargé d' affaires of the Philippine Embassy in Hanoi, and at the same time the Embassy of Vietnam in the Philippines made contact with relevant agencies of the host country asking to preserve the bodies and verify the identity of victims.
On July 5, the bodies of the victims were carried by the Philippine army to a hospital in the Zamboanga region for preservation and identification.
On July 6, the victims were verified as Vietnamese citizens, namely Hoang Trung Thong and Hoang Van Hai, sailors of Royal 16 ship. They were kidnapped by the Abu Sayyaf terrorist group in November 2016.
Right after receiving the verification of the victims, Vietnam's Prime Minister Nguyen Xuan Phuc expressed his deep sadness and anger over the barbaric and inhuman murder of the terrorist group, and conveyed his condolences to the bereaved.
The PM said those who caused the death of the two Vietnamese citizens must be severely punished.
He called on the international community to join hands to prevent terrorism.
Vietnam's Ministry of Foreign Affairs strongly condemned the murderous behaviour of the terrorist group and sent the deepest condolences to family members of the victims.
Deputy Foreign Minister Vu Hong Nam said the ministry will assist the victims' families in funeral services as soon as possible.
The Embassy of Vietnam in the Philippines will continue coordinating with the local competent agencies to support families of the victims to complete all necessary forensic and legal procedures to bring home the bodies or remains of the deceased.
The foreign ministry will also request the Philippine relevant agencies to ensure safety for Vietnamese citizens living in the country.
VNA
Link
http://news.c10mt.com/search/label/vietnambreakingnews
and
http://news.c10mt.com
Links Topics :
http://news.c10mt.com/2017/07/philippine-foreign-department-condemns.html