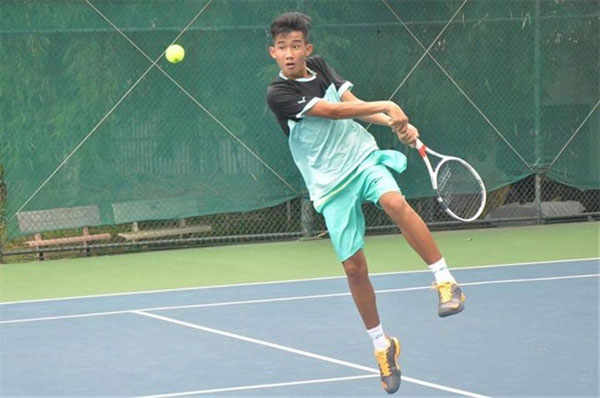 VietNamNet Bridge – Nguyen Van Phuong is the only host singles player still standing the ITF Junior Becamex Cup tennis tournament in Binh Duong Province.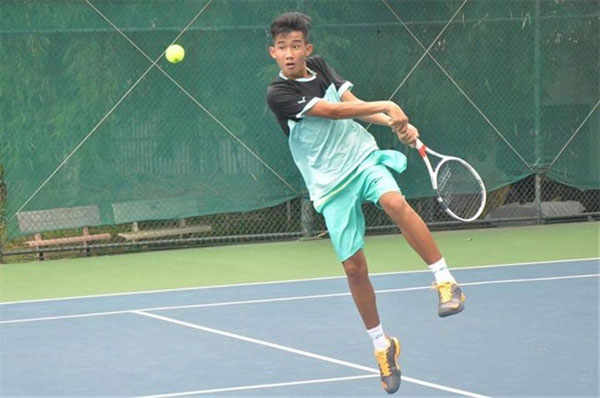 Nguyen Van Phuong advances to next round in both singles and doubles events of the Becamex Cup. — Photo baomoi.com
Phuong qualified for the boys' singles quarter-finals yesterday after beating Yao Tsz Yan Adrian 6-4, 6-2.
The No 4 seed, who triumphed the ITF Junior Circuit – HCM City last Saturday, will next play No 2 Lu Pengyu of China.
Two Vietnamese pairs secured their berths in the boys' doubles category.
Phuong and Huynh Thinh, who claimed a silver from the HCM City event, will play a mixed pair Chen Wei-cheng of Chinese Taipei and Zeng Zicheng of China in the octofinals round.
Wildcard holders Le Trung Tinh and Le Khanh Duy Tu will face Hong Kong's Yao and Pak Hong Issac in this round.
A mixed pair of Vietnamese Vo Hoang Hung and Fu Hong-lin of Chinese Taipei will meet No 1 seeds Lo Yi-jui of Chinese Taipei and Lu Pengyu of China.
No Vietnamese girl advanced to the second round of the singles event. In doubles, only Tran Thuy Thanh Truc, who paired with Tiffany Linh Nguyen of the US, qualified for the quarter-finals. They will play No 4 duo Nanami Saito and Riho Yuasa of Japan.
VNS
Link
http://news.c10mt.com/search/label/vietnambreakingnews
and
http://news.c10mt.com
Links Topics :
http://news.c10mt.com/2017/07/phuong-thrives-in-singles-and-doubles.html