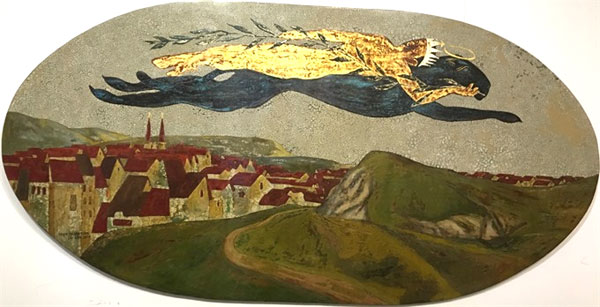 Four artists, both teachers and students at the HCM City Fine Arts University, are opening their show called Son+ show at the city's Fine Arts Museum.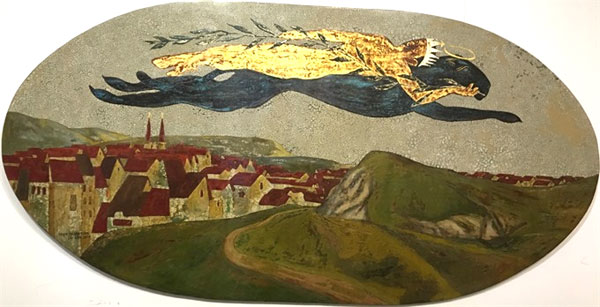 Vua (The King), a lacquer painting by young artist Pham Thanh Toan.
The 80 exhibits include lacquer paintings and two sculptures, depicting landscapes and people.
Vo Nam, who has taught at the university for 27 years, said: "All our works are realistic, reflecting what is occurring around us."
The 59-year-old artist, who has worked with Vietnamese lacquer for years, is exhibiting 10 paintings, including Dem Tro Gio (Windy Night).
"It is the first time I have showcased my paintings to gallery visitors," Nam said, adding that he had only shown his works to his students and the city's artist community.
Nam, who graduated from the Fine Arts University in 1988, is a member of the Viet Nam Fine Arts Association.
His colleague, Nguyen Thanh Quoc Thanh, who is also famous for lacquer paintings, is showing more than 10 works at his exhibition, including Ban Mai Xanh 2 (Green Dawn 2) and Canh Dong Binh Yen (Peaceful Field).
He also depicts the beauty of Vietnamese women in Cau Chuyen Trong Vuon (Story Told in the Garden).
Born in 1953 in the Cuu Long (Mekong) River Delta province of Tien Giang, Thanh graduated from the Ha Noi College of Fine Arts in 1972 and the HCM City Fine Arts University in 1982.
He worked as a lecturer at city schools from 1983 to 1986, and studied and worked in Hungary from 1987 to 2005.
From 2010 to 2015, he continued teaching at the school and took part in several exhibitions.
Young artists Pham Thanh Toan and Nguyen Ngoc Liem are Nam and Thanh's students.
Toan brings to the exhibition nine lacquer paintings, including Vua (The King) and Phong Canh (Scenery), and two sculptures in plastic, Bao (Leopard) and Hoa Than (Metamorphosis).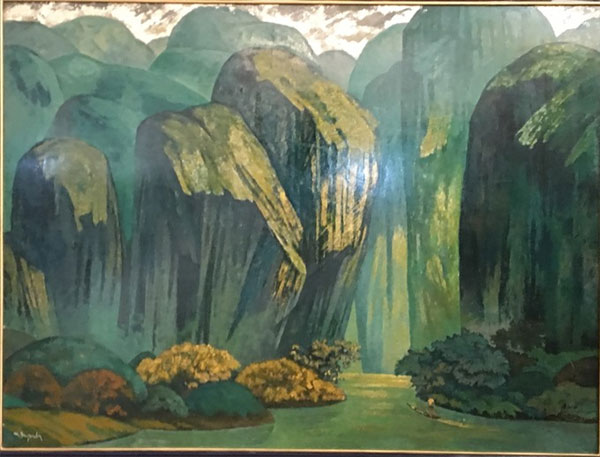 Ban Mai Xanh 2 (Green Dawn 2), a lacquer painting by veteran artist Nguyen Thanh Quoc Thanh.
"All works reflect my inner feelings and passion, as well as youthful aspirations for a bright future," he said, adding that he had done countless drawings and paintings to find his style.
Toan's work has been included in several exhibitions for young artists in HCM City and South Korea.
Unlike three other painters, Liem is showcasing 50 small graphic paintings, featuring daily life through familiar images such as houses, grass fields, trees, flowers and forests.
The exhibition will end on July 16. The Fine Arts Museum is at 97A Pho Duc Chinh Street in District 1.
VNS
Link
http://news.c10mt.com/search/label/vietnambreakingnews
and
http://news.c10mt.com
Links Topics :
http://news.c10mt.com/2017/07/teacher-student-show-features-lacquer.html