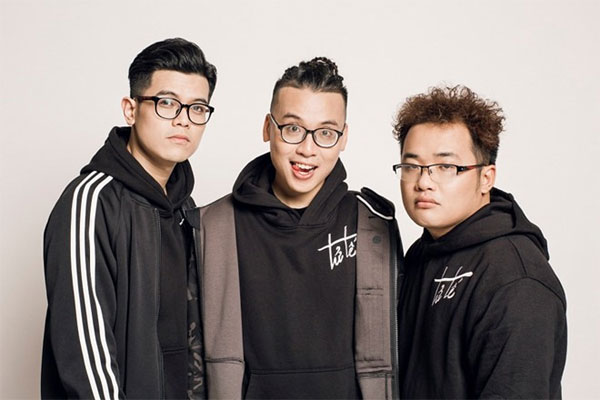 VietNamNet Bridge – Vietnamese underground band Da Lab will perform a live show called After 10 Years this Saturday at the Long Vi Palace in Ha Noi.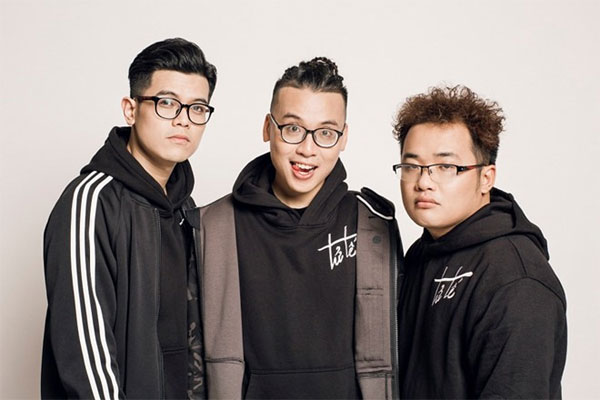 Doing it all themselves: The Da Lab band. From left: Nguyen Trong Duc, Vo Viet Phuong and Tran Minh Phuong. — Photo Courtesy of Da Lab
Saturday's live show celebrates the 10th anniversary of Da Lab, which comprises three members: Vo Viet Phuong (JGKiD), Nguyen Trong Duc (Rabbit Run) and Tran Minh Phuong (Kao Kao).
They have been preparing for this show for a year, the band said. All 2,500 tickets to the latest show sold out within a week.
After 10 years succeeds the successful Tu Te (Being Nice) hip-hop festival that the band organised for six consecutive years at the Van Ho Exhibition Centre in the capital city.
Da Lab rose to fame in Vietnamese underground music scene as a band that made and produced music on their own, without a manager or an administrative agent to take care of issues like royalty.
Their single Mot Nha (Sharing a Home Together) has been covered by many pop singers, earning the band handsome royalties.
In Saturday's show, the band will perform its most popular hits like Mot Nha (Sharing the Home), Ha Noi Gio Tan Tam (Ha Noi During Rush Hour), and Di Di Ve Ve (Going Back and Forth).
Phuong stressed Da Lab was one of the first bands in Viet Nam to produce, distribute music online, and take copyright royalty on its own.
"We work like professionals, supported by a law firm. We also advise our colleagues on copyright issues to our colleagues. Our aim is a civilised music environment that protects the rights of indie artists."
Contemporary hip-hop artists and peers like rapper Den and the trio PKL will join the show. The singers will be accompanied by the Kick-Off band.
Recently, the band's single Tu Ngay Em Den (Alone Came You), starring teen icon Chau Bui garnered over 4 million views on YouTube.
Da Lab was formed in 2007. Initially, they covering rap, hip-hop songs by Eminem, 50 Cent and G-Unit.
After that, it switched to composing and perform its own songs and began to receive more attention notice with singles like Ha Noi In Rush Hour.
Long Vi Palace is at 3A Dao Duy Anh Street, Dong Da District, Ha Noi. The show will begin at 6pm on Saturday, July 29.
Source: VNS
Link
http://news.c10mt.com/search/label/vietnambreakingnews
and
http://news.c10mt.com
Links Topics :
http://news.c10mt.com/2017/07/underground-band-to-perform-after-10.html