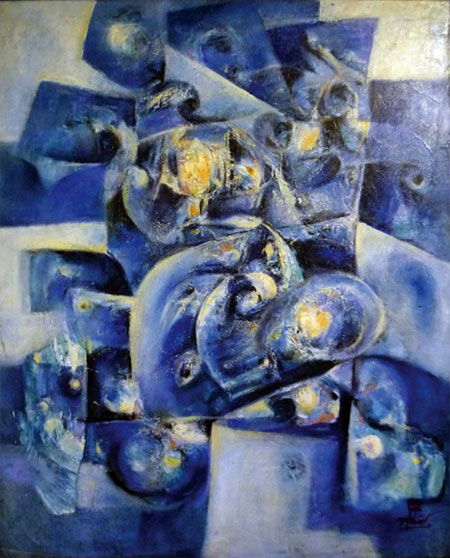 VietNamNet Bridge – Painter Vinh Phoi has died of old age in his home city of Hue at the age of 81. He was well known as a pioneer of abstract paintings in Viet Nam, however, that was not the only genre of art he was famous for.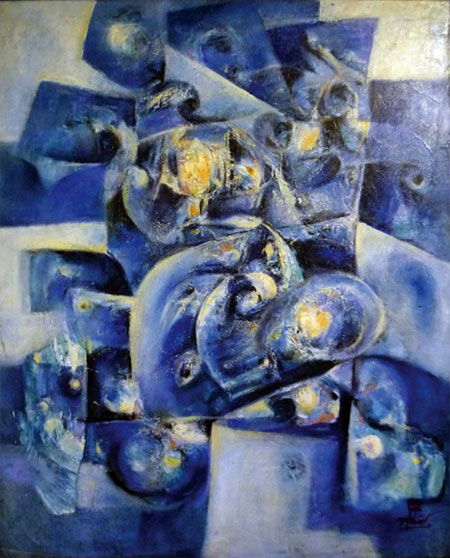 Phoi's abstract painting: Green Hue. — Photo Courtesy of Le Huynh Lam
Born into a family with royal roots in the former imperial city of Hue in 1937, Phoi enjoyed favourable conditions to nurture his talent. At the age of 21, Phoi graduated from the National Fine Arts College of Sai Gon and moved to Rome to complete his higher education in general painting and sculpture from 1958 to 1966.
Upon returning to the homeland, Phoi became an abstract painter, working as a lecturer at the Hue University of Arts at the same time.
Phoi's large portfolio of abstract paintings used spirals to illustrate the endless nature of changes to people's lives and their personalities and changes in society as a whole. His paintings were said to draw the viewer into the chaos created by these spirals to generate and foster the growth of new ideas and works.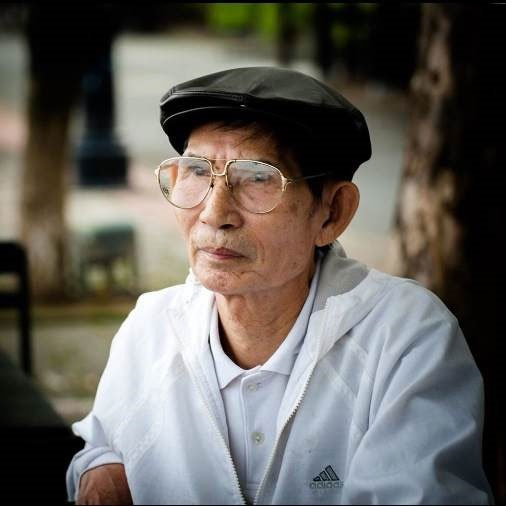 Vinh Phoi . — VNS Photo Tran Ba Dai Duong
Phoi's artistic variations aimed to lead the viewer into the depths of a forest where one's senses were heightened to perceive sound and light in their purest forms.
The artist held individual exhibitions in Rome in 1961, 1962 1963 and 1965. He also participated in exhibitions with other artists in Japan, France, Switzerland, Brazil, and Thailand.
Phoi did not only paint abstracts. His others works include still life, seminude and scenery paintings and sculptures.
His favourite subjects for still life painting were items from Vietnamese civilization and Oriental culture, including the three-door gate (popular in Vietnamese pagoda and communal house architecture), bronze drum, oriental extreme symbol, and yin yang symbol.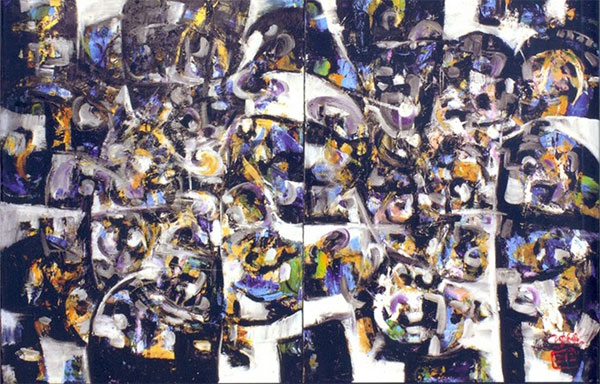 Phoi's abstract painting: Incarnation. — Photo Courtesy of Le Huynh Lam
Phoi's paintings also depict his home town's beauty, such as the landscape of Hue and the iconic Huong (Perfume) River. The artist also had a range of paintings depicting the theory of Buddhism. People say Phoi, through his paintings, presented day-to-day life in the context of the Buddha's teachings.
Phoi also designed three works of sculpture — one dedicated to his late wife, the other depicting a man people believe is himself and a third work of art.
During his 60 years as an artist, Phoi was presented several awards. In the 1960s, he got the Targa d'Agent, merits of Genova's spring exhibition, silver medal in international fine arts students exhibition Rome de Journale de Italia, and other distinctions.
He was also bestowed upon various tittles for domestic exhibitions, and today, several of his paintings are showcased at art museums in HCM City, Da Nang and Ha Noi.
Phoi was also a master teacher who taught many generations at the Hue College of Arts, whose name was later changed to Hue University of Arts. Prior to his retirement in 1999, Phoi was awarded the titles of associate professor and elite lecturer, and assigned to be the university's deputy rector.
However, for his students he was simply an extremely dedicated and humorous lecturer, and someone who always behaved in a noble manner befitting his royal lineage.
On the day he passed away on Monday, artist Phan Hai Bang said former students of the university bid farewell to their beloved master. "He was a great master and a chivalrous artist. He was the only one in whom I could find the artist, the intellectual and the civilian in one body."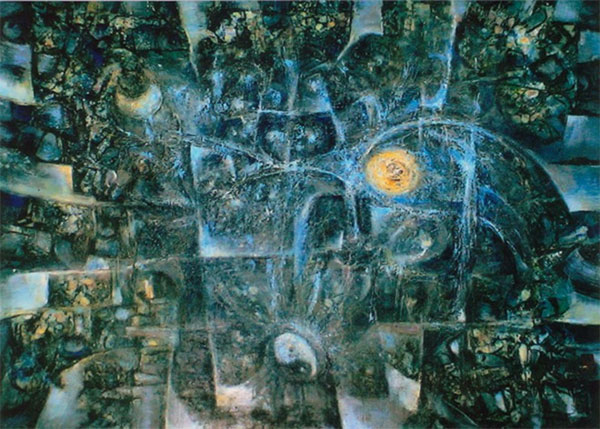 Phoi's abstract painting: Outer space. — Photo Courtesy of Le Huynh Lam
Artist Dang Mau Tuu, another student of Phoi, said: "He was dedicated to art. He spent almost his entire life seeking new elements to paint, thus his paintings mastered both the old and new facets of life."
The art circle in the country has mourned the death of Phoi, a person many people had great affection for. His friends have mourned the loss of a buddy who always made them laugh.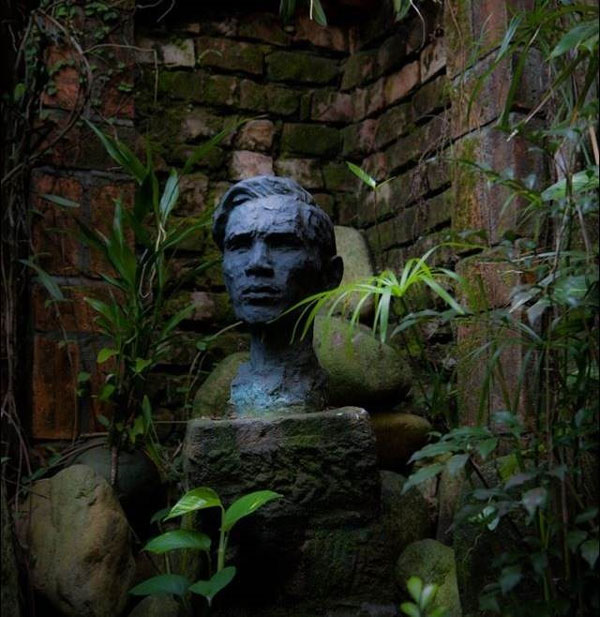 A sculpture work by Vinh Phoi that people believe he depicted himself. — VNS Photo Tran Ba Dai Duong

Le Huynh Lam* – Hue Phong

VNS
*Le Huynh Lam is a former student of the late artist Vinh Phoi.
Link
http://news.c10mt.com/search/label/vietnambreakingnews
and
http://news.c10mt.com
Links Topics :
http://news.c10mt.com/2017/07/vietnam-bids-farewell-to-this-artist-of.html