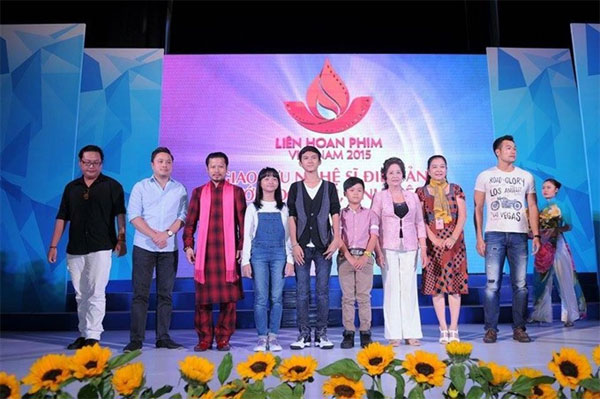 VietNamNet Bridge – The 1st ASEAN Award will be presented at the 20th Viet Nam National Film Festival, marking the 50th anniversary of the founding of the Association of Southeast Asian Nations (ASEAN).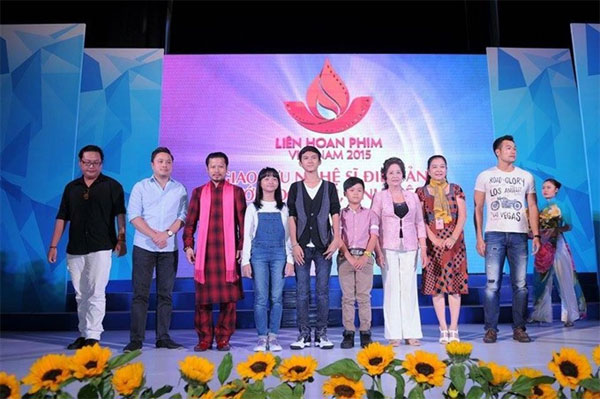 Director Victor Vu (second from left) and actors in his movie I Saw Yellow Flower in the Green Grass which won the Golden Lotus at the 19 Viet Nam Film Festival 2015. Photo clj.vn
The festival, which will be held from November 24 to 28 in Da Nang City, will not only honour the best Vietnamese movies produced in the past three years, but also award the best film from among the ASEAN member countries.
Each ASEAN nation will send one movie to the festival to be considered for the award. The jury will comprise well-known directors and scriptwriters who are not from the ASEAN countries.
"The national festival has been organised for 20 years, and this year will launch the ASEAN Award, which will help raise the festival to a higher level," said Ngo Phuong Lan, director of Department of Cinema.
During the five-day festival, a wide variety of activities will also be held, including an exhibition on 20 film festivals, seminars, exchanges between filmmakers and audiences, and free film screenings.
The movie week will take place in Ha Noi and HCM City for better response.
The Viet Nam National Film Festival was founded in 1970 to award the Golden Lotus to the best movie and best artists (director, actress, actor, etc.).
It is held every two or three years in big cities such as Ha Noi, HCM City, the northern cities of Hai Phong and Nam Dinh, the central highland city of Buon Me Thuot and Phu Yen, in the central province.
VNS
Link
http://news.c10mt.com/search/label/vietnambreakingnews
and
http://news.c10mt.com
Links Topics :
http://news.c10mt.com/2017/07/vn-film-fest-to-award-best-asean-movie.html