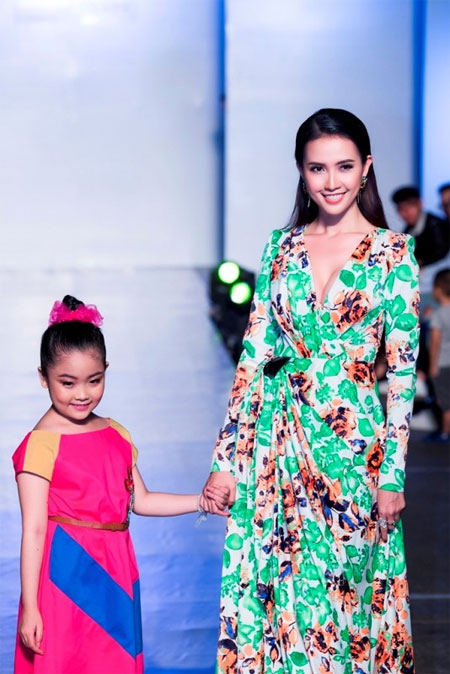 VietNamNet Bridge – Dozens of young fashion designers will join a new programme aimed at students and young workers launched by the HCM City Youth Cultural House.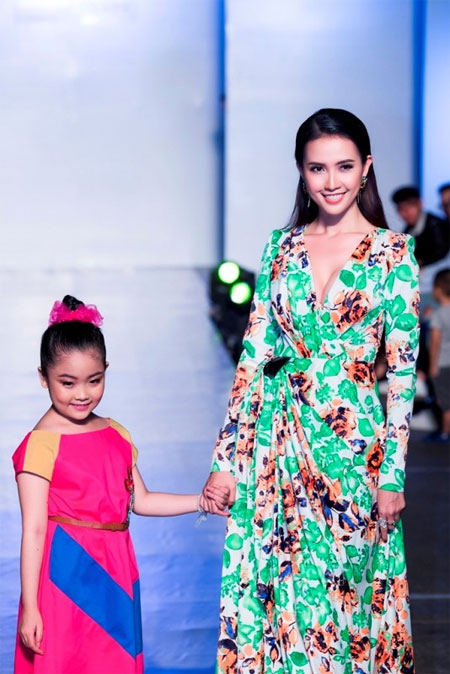 Fashion models in new designs by young HCM City designers in The Gioi Thoi Trang (World of Fashion), a free entertainment programme for young people launched by HCM City Cultural House and staged three times a month. — Photo courtesy of the programme organiser
The Gioi Thoi Trang (World of Fashion) will be staged three times a month to encourage Vietnamese designers and brand name companies to develop new partnerships and create promotional and marketing options.
The programme is also expected to help young designers sell their collections and create new trends meeting market demand.
"Our programme includes two shows, Mot va Ban Tre (Fashion and Youth) and Sac Mau Cuoc Song (Colours of Life), both featuring catwalk performances and forums on fashion design and modelling," said Ta Nguyen Phuc, head of the Youth Fashion Club, owned by the house, and a member of the programme's managing board.
Phuc, a designer and model manager who has more than 10 years of experience in the industry, said that before launching the programme, the organisers learned that while "young designers are facing difficulties to develop their business, young people, particularly students and workers, find it hard to own new designs at reasonable prices".
"Through our programme, we hope to support designers and customers understand and find new chances," Phuc said.
Twelve fashion designers, including young talents Doan Huy and Givan Tran, will participate in the first two shows of The Gioi Thoi Trang next weekend.
Some of these designers have worked for industry leaders in Ha Noi, HCM City and Binh Duong, including Viet Thang, Hanosimex and Phuong Dong.
Their latest collections in traditional materials will be worn by more than 60 male and female models, including top faces Phan Thi Mo and Trinh Gia Kiet.
Eleven members of the Angel Kids, a fashion club of children and teenagers aged between 6 and 15, will also be featured.
Three forums on fashion will also be included, while fashion designers and stylists will be invited to share their experiences and guide audiences in what to wear.
Organisers expect to draw 2,000 visitors during the two-day event, which will begin at 8pm on July 29 at 4 Pham Ngoc Thach Street in District 1. Entrance is free.
VNS
Link
http://news.c10mt.com/search/label/vietnambreakingnews
and
http://news.c10mt.com
Links Topics :
http://news.c10mt.com/2017/07/young-designers-seek-world-of-fashion.html