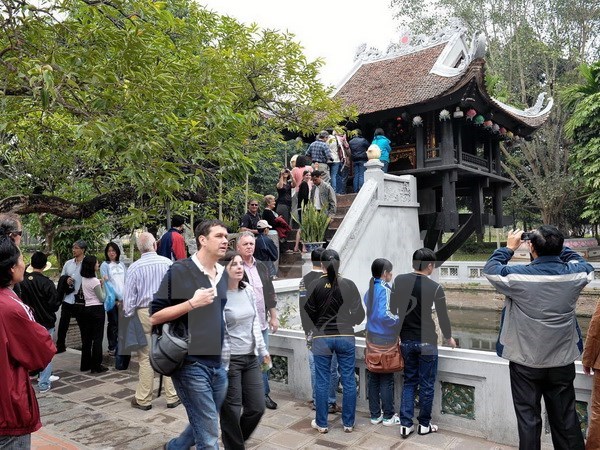 Vietnam National Administration of Tourism and firms discuss ways to improve local tourism as, according to various statistics sources, 70% of tourists do not return to Vietnam because of theft, congestion, food hygiene and pollution.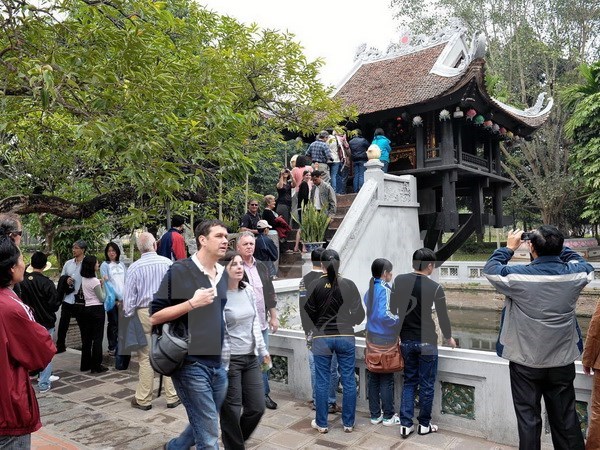 Tourists visit Chua mot cot (One-pillar pagoda) in Hanoi
Many tourists are also overcharged and tricked into buying low-quality goods. The problem was discussed during the Vietnam Private Sector Forum on July 31.
In 2016, Vietnam welcomed a record 10 million international tourists. However, very few tourists want to return for the second visit.
"Only a few bad cases are needed to tarnish the image of Vietnam because information now spreads at high speed via the internet. Localities must pay more attention to ensure tourist safety and policies must be better," said Nguyen Van Tuan, head of Vietnam National Administration of Tourism.
Tourism firms complained that the budget for promoting Vietnam is far too low, less than Cambodia and Laos. The official tourism promotion is weak and lacks any relationship to what firms and localities are doing. Vietnam only spends USD2m on tourism promotion a year, compared to USD69m in Malaysia, USD80m for Singapore and USD105m for Thailand.
Nguyen Quoc Ky, head of Vietravel said Vietnam's tourism plan was outdated and wasted money and personnel. It needs more open policies, especially for visas, and support for start-ups. In addition, the authorities are not professional enough when dealing with problems.
Ky proposed to the prime minister to revise the tourism development plan to 2020, support tourism firms and issue more action programmes to turn tourism into Vietnam's key economic industry with USD35bn revenue in 2020.
The firms asked the government to build a code of conduct for the community, firms and the tourists to better monitor and deal with violations. They also asked to put together a guide book with hotlines and warnings for tourists.
Nguyen Van Tuan, head of Vietnam National Administration of Tourism, agreed Vietnam's tourism sector was experiencing rapid growth but there were also concerns over visa policies. Funding of VND500bn (USD22m) for tourism promotion has been approved and will be available from the end of 2017 or early 2018.
"This fund will come from the state budget and supplied by the revenues from visa fees in later years," he said.
dtinews
Link
http://news.c10mt.com/search/label/vietnambreakingnews
and
http://news.c10mt.com
Links Topics :
http://news.c10mt.com/2017/08/70-of-tourists-do-not-return-to-vietnam.html