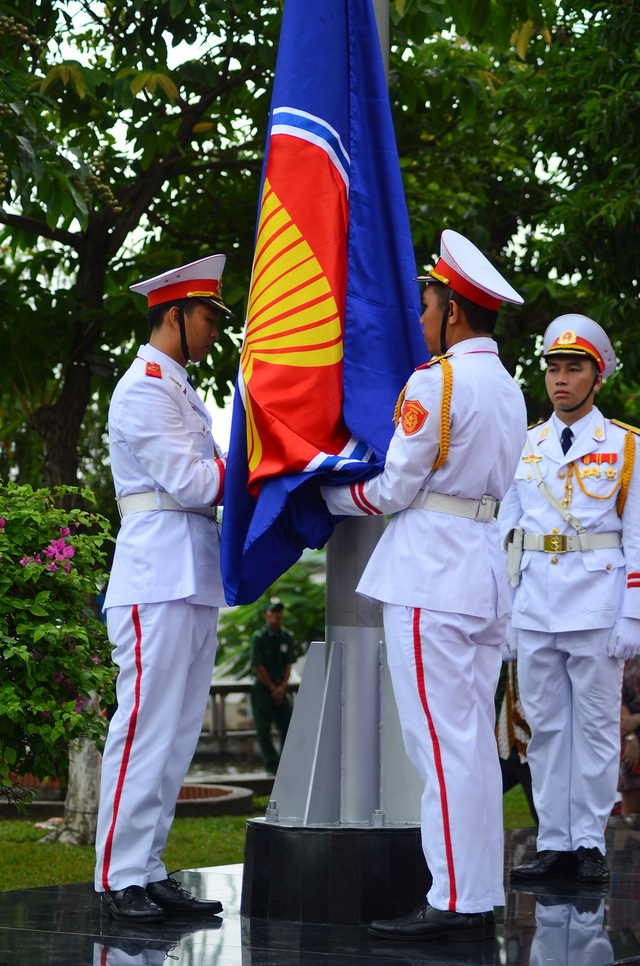 The ASEAN Landmarks Lighting event will be held simultaneously in five big cities in Vietnam including Hanoi, Ho Chi Minh, Danang, Hai Phong and Can Tho to mark the 50th anniversary of the Association of South East Asian Nations on August 8.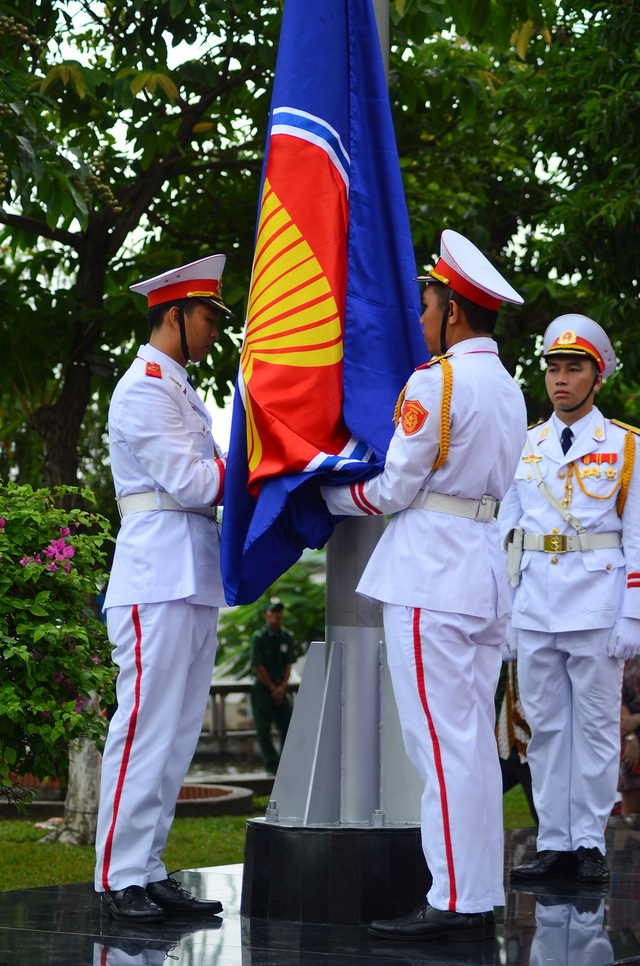 The ASEAN flag raising ceremony was held in HCM City in 2015 to celebrate 20 years since Vietnam joined the bloc.
The event was an initiative of the Philippines which was the Chair of ASEAN for 2017. It is expected to help contribute to raising public awareness of the importance and benefits of the ASEAN community.
Member countries will have their major works set light in red, blue and yellow colours or the icon of the bloc from 6 pm.
In Hanoi City, the lighting decorations will be made at the Cach Mang Thang Tam Square.
The northern city of Hai Phong will install 13 ASEAN logos with lights inside on the flag pole at the Opera House.
Several places in HCM City will see 3D lighting performances including Thong Nhat Hall, the Opera House, the HCM Museum, the city post office and the headquarters of the city people's committee.
Authorities in HCM City have announced a ban on vehicles from some streets for the celebrations tomorrow.
To prepare for the ASEAN flag raising ceremony at Bach Dang Wharf Park, vehicles will be banned from Ton Duc Thang, Nguyen Tat Thanh and Vo Van Kiet streets in District 1 between 6am-8am on August 8.
Traffic will also be banned from Le Thanh Ton Street between 6-10pm when the lighting event is organised at the headquarters of the HCM City People's Committee.
ASEAN was established on August 8, 1967 in Bangkok, Thailand, with the signing of the ASEAN Bangkok Declaration. The founding countries of ASEAN were Indonesia, Malaysia, Philippines, Singapore and Thailand.
Brunei Darussalam then joined on January 7, 1984, Vietnam on July 28, 1995, Lao PDR and Myanmar on July 23, 1997, and Cambodia on April 30, 1999, making up what is today the ten member states of ASEAN.
dtinews
Link
http://news.c10mt.com/search/label/vietnambreakingnews
and
http://news.c10mt.com
Links Topics :
http://news.c10mt.com/2017/08/five-cities-to-join-50th-asean-landmark.html