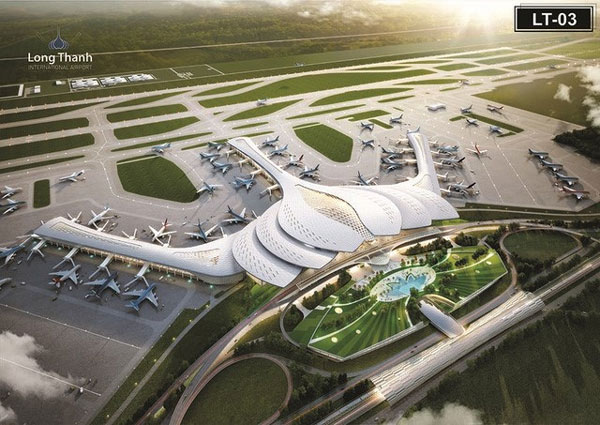 VietNamNet Bridge – The Government has instructed Dong Nai Province to co-ordinate with relevant agencies to do a feasibility study for acquiring lands for the construction of Long Thanh Airport and paying their owners compensation.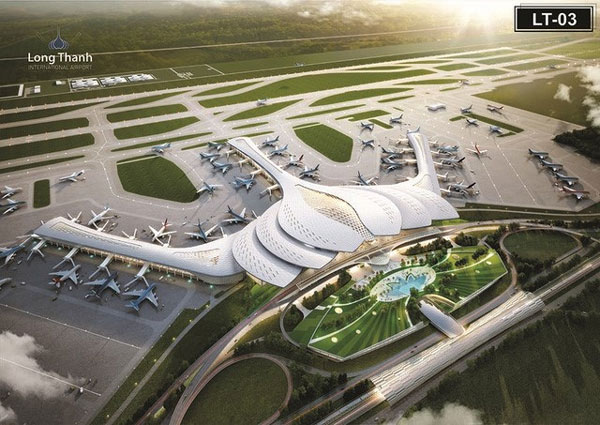 A blueprint of Long Thanh Airport proposed to be built in Dong Nai Province.– File photo
The Ministry of Planning and Investment (MPI) will assess the feasibility study and submit it to the Government before it is sent to the National Assembly for lawmakers' approval.
Besides, it will work with the Ministries of Finance and Transport and other agencies to raise funding for the work, for which the NA has approved VND5 trillion (about US$227 million).
The Government has instructed the Ministry of Natural Resources and Environment to review the policies related to compensation for lands acquired for the airport and file the assessment (report) before August 15 this year.
On August 11 the Government Office also instructed the transport ministry to co-ordinate with relevant agencies and provide consultation for the upgrade of Lai Chau Airport, which has been approved by the Government.
International consultants
The Government has approved the plans and selection of tenders for hiring international consultants to assess the use of land by the aviation sector, make plans for the expansion of HCM City's Tan Son Nhat Airport, and assist in planning in areas adjacent to make better use of infrastructure in conformity.
The transport ministry has also been instructed to co-ordinate with the Ministry of Defence, the HCM City People's Committee and other relevant agencies to create favorable conditions for the consultants to carry out the task to ensure the quality of the work and avoid losses.
According to the Dong Nai People's Committee, some 15,000 residents will be affected by the Long Thanh International Airport, 70 per cent of the farmers, with the others being workers at rubber plantations and those with other jobs.
For acquiring 5,000ha for the first stage of the airport, 4,730 households and 26 offices will have to be relocated.
Compensation payments are estimated at over VND23 trillion (over $1 billion).
The first phase of the airport is scheduled to be completed in 2023 and the final phase in 2050.
VNS
Link
http://news.c10mt.com/search/label/vietnambreakingnews
and
http://news.c10mt.com
Links Topics :
http://news.c10mt.com/2017/08/govt-tells-dong-nai-to-do-feasibility.html