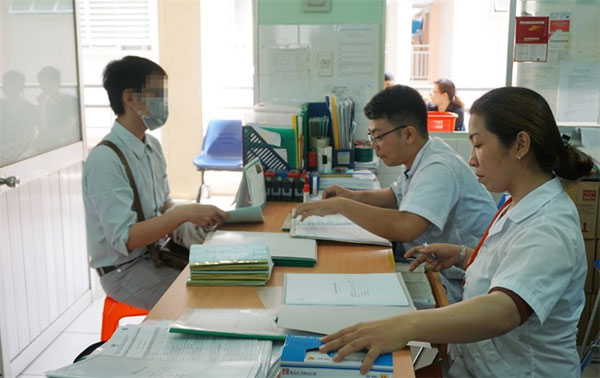 VietNamNet Bridge – More than 1,200 healthcare managers will need new jobs when provincial centres for preventive health, HIV/AIDS, malaria and others are merged into one general Centre for Disease Control (CDC) in each province, as required by the Ministry of Health by 2021.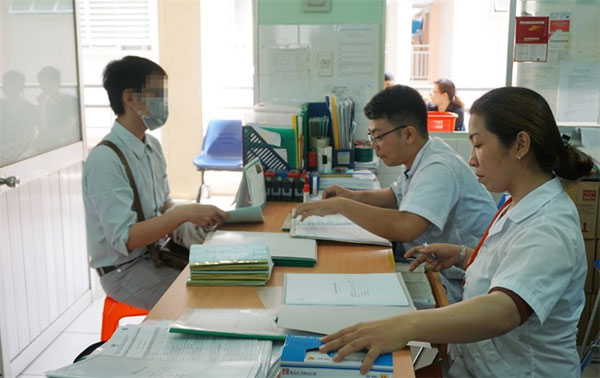 Staff at an HIV/AIDS Prevention and Control Centre in HCM City consult a patient. Provincial centres for preventive health, HIV/AIDS, malaria and others are merged into one general Centre for Disease Control in each province soon. — VNA/VNS Photo
Speaking at a meeting last week in HCM City, Pham Van Tac, head of the ministry's staff arrangement department, said it was necessary to establish the CDCs, but provinces were now faced with finding new jobs for laid-off managers.
The meeting, organised by the ministry, was held to provide guidance on a government circular that outlines the functions, authority and organisational structure of the provincial CDCs in the southern region.
Each province has six preventive health centres which have a total of six directors and 18 deputy directors. However, only one director and three deputy directors will remain at each centre after the CDCs are formed.
At least 1,200 managers will need to be placed in new jobs, excluding the thousands of officers in other departments such as administration, accounting staff and drivers.
Le Van Tam, vice chairman of Mekong Deta Can Tho People's Committee, said Can Tho has five preventive health centres, each of which has around 180 staff. The city has no choice but to wait for leaders to retire before the new merger is completed, he said.
Ton That Ngoc Hanh, vice chairman of Central Highland Dak Nong Province's People's Committee, said that since his province was established only 13 years ago, the staffing issue was more serious as younger employees would not retire for many years.
HCM City has seven preventive health centres, all of which will be gradually closed and merged with the CDC before 2012, according to Nguyen Tan Binh, director of the HCM City's Department of Health.
However, the city has many state-owned companies, so employees can be shifted to other state-owned service units or medical establishments.
He said the city's Department of Health would not appoint new people if managers or directors at the centres retired from now to 2021.
At the conference, Deputy Minister of Health Nguyen Thanh Long asked localities to cut ineffective and unnecessary units but to retain the number of doctors at preventive health centres.
Twenty-seven of the country's 63 provinces and cities have already set up a CDC by merging their preventive health centres, according to the ministry.
Local authorities should embrace the changes, even if there are difficulties, Long said, adding that the ministry was reforming the healthcare system to provide better care to the public.
VNS
Link
http://news.c10mt.com/search/label/vietnambreakingnews
and
http://news.c10mt.com
Links Topics :
http://news.c10mt.com/2017/08/health-centre-mergers-will-require-job.html