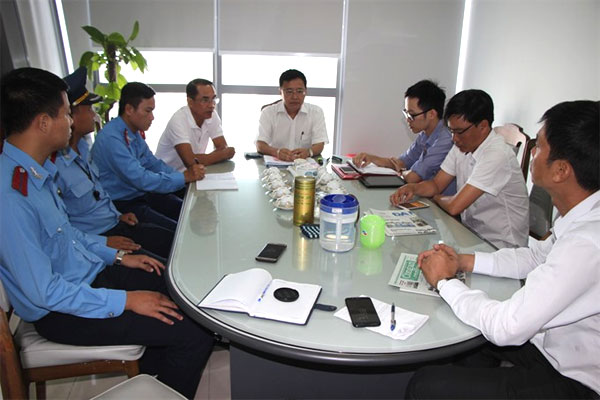 VietNamNet Bridge – A taxi driver in Da Nang has been fired after a tourist reported being overcharged for a short trip in the city last week.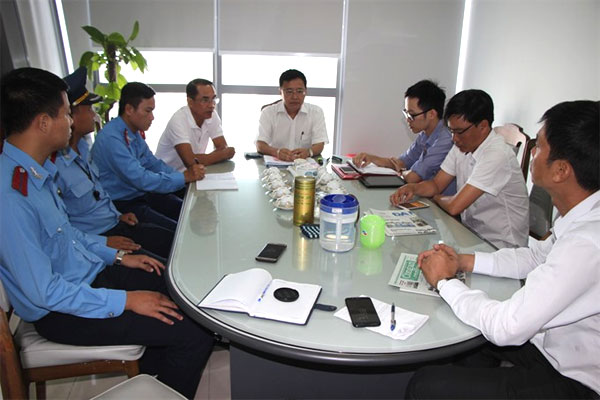 Representatives of Da Nang's Taxi Association and agencies hold a meeting about the overcharging suffered by a tourist in the city.
Director of Hai Van Taxi Firm, Doan Trung Lam, said the company decided to fire the driver for his unprofessional behaviour towards a foreign passenger on August 4.
The driver was also forced to pay the company VND2 million (US$88.4) for the negative impact his actions had on the company's reputation.
Lam said the driver took a Korean tourist from Da Nang International Airport to a hotel on An Thuong 26 Street in Ngu Hanh Son District. The 6km route should have cost VND50,000 ($2.2) plus a VND10,000 (44 cents) airport fee.
However, the driver charged the tourist a total of VND700,000 ($31).
The passenger complained to the hotel receptionist, and a report was sent to the director of the city's transport department.
A representative from the taxi firm apologised to the tourist at the hotel and offered her a free tour around the city as way of compensation.
During a meeting on Monday, chairman of the city's Taxi Association, Vo Thanh Nhan, said incidents of overcharging were rare in the city, and the driver received a heavy fine for his actions.
There are six taxi firms with more than 1,100 cabs operating in the city.
The central city plans to establish a tourism police force as a pilot project to boost security for tourists and the tourism environment, especially foreign tourists.
Da Nang has hosted 3.2 million tourists, of which 1.22 million were foreigners, in the first half of this year.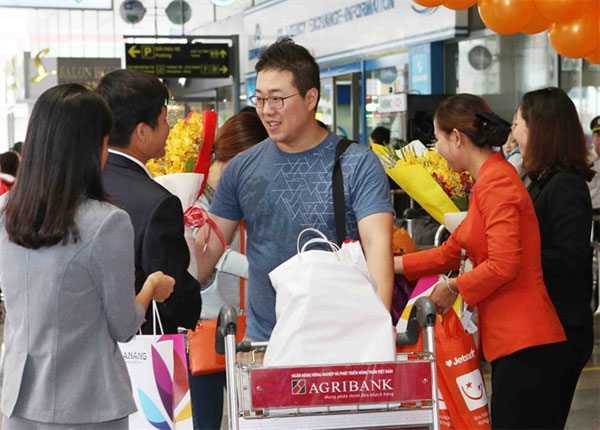 Tourists receive a warm welcome at Da Nang International Airport. A taxi firm sacked one of their drivers for overcharging a tourist in Da Nang last week.
The city also launched a Facebook page to manage tourism information and respond quickly to any messages or complaints made by travellers and tourists.
Last year, a British national complained of poor service and hospitality at a guest house in the city via the Facebook page and an inspection team was called out to solve the problem the following day.
VNS
Link
http://news.c10mt.com/search/label/vietnambreakingnews
and
http://news.c10mt.com
Links Topics :
http://news.c10mt.com/2017/08/taxi-driver-sacked-after-overcharging.html