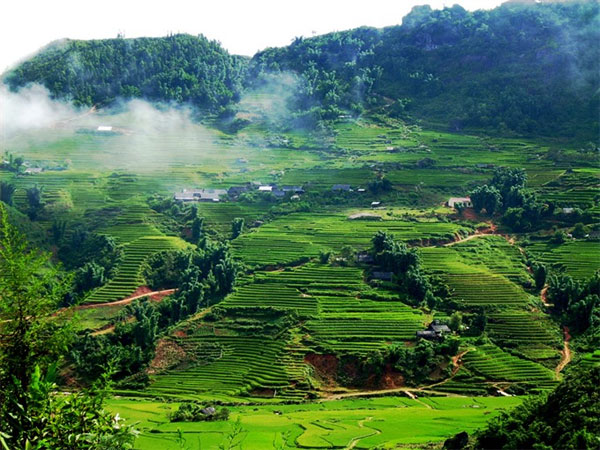 VietNamNet Bridge – Any tourism destination that fails to improve competitiveness in an era of globalisation will lose, even if it has great potential, Nguyen Huu Tin, a lecturer at Ton Duc Thang University's faculty of social sciences and humanities, said at a conference held in HCM City yesterday.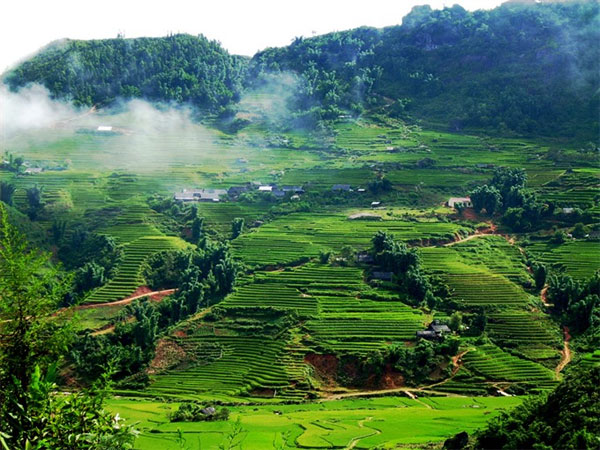 Verdant valley: A panorama view of Mai Chau Valley in Hoa Binh Province, a popular tourist destination. — Photo chudu24.com
Organised by Ton Duc Thang University, the International Conference on Tourism and Marine Tourism focused on issues related to sustainable tourism development, including heritage and cultural tourism, meeting incentive conference exhibitions, eco-tourism, human resource development, and the impact of tourism
Tin said that Viet Nam should exploit the advantages of the local culture to enhance competitiveness.
He noted that Viet Nam, due to specific historical circumstances, appeared on the world tourist map only in recent decades, making it a new destination for discovery.
The country has preserved many of its special natural landscapes as well as community organisations, beliefs, customs and lifestyles, and is viewed as a peaceful country and one of the safest places for travel.
However, he said it was necessary to invest in the development of human resources to improve service quality.
According to the Institute for Tourism Development Research, only 60 per cent of the tourism workforce can speak a foreign language, including English (42 per cent), Chinese (5 per cent), French (4 per cent) and other languages (9 per cent).
Witwasit Sresteesang of Thailand's Bangkok University, who also spoke at the conference yesterday, said the potential of Viet Nam's tourism was enormous, but the achievements of the sector remained modest and incommensurate with its potential.
Viet Nam's tourism ranks low in travel and tourism competitiveness compared to other countries partly because of its lack of support facilities.
Roads, airport infrastructure and accommodations are still seen as a big challenge, he said.
The tourism industry should focus on improving the quality of products and services, encouraging investment in upgrading and developing support infrastructure and technical facilities, he said.
Exploiting the potential of cultural tourism, ecotourism, and island tourism are all necessary, while the quality of tourism-focused human resources training and development needs to be improved, he added.
VNS
Link
http://news.c10mt.com/search/label/vietnambreakingnews
and
http://news.c10mt.com
Links Topics :
http://news.c10mt.com/2017/08/tourism-products-services-need-quality.html