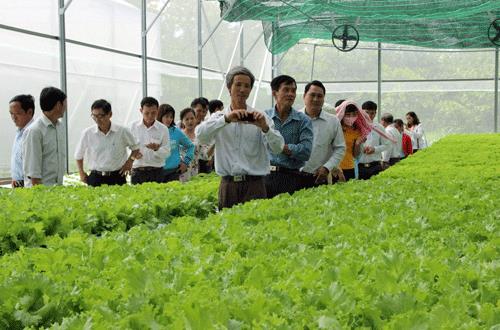 The southern province of Binh Phuoc is planning to send 500 people to Japan to learn about hi-tech agriculture.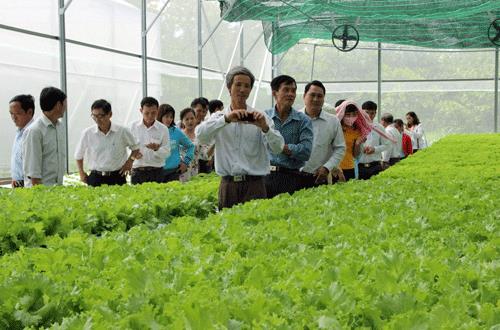 Farmers learn about hi-tech agriculture in Binh Phuoc Province.
According to Party Secretary Nguyen Van Loi, Binh Phuoc is developing hi-tech agriculture and aiming for more foreign markets. He hopes the Japanese language training centre JVPF – Murayama and Japanese firms will help in training the human resources.
Vu Quang Luan, head of the JVPF – Murayama in Vietnam said, "Binh Phuoc Province should send people to study abroad and invite Japanese farmers to Vietnam to exchange experiences. Language training centres and co-operatives should be established so that people can share experiences, technologies and outlets for their products."
Binh Phuoc Province authorities and the JVPF – Murayama signed on a collaboration agreement to send students and workers to study and work in Japan.
The provincial authorities have asked all departments to create favourable conditions to call for investment from Japan.
On January 2, during the ceremony to celebrate the 20th anniversary of Binh Phuoc's re-establishment, Prime Minister Nguyen Xuan Phuc also asked the provincial authorities to develop a smart and diverse agriculture so that they could be a model in erasing poverty, especially among ethnic people.
Dtinews
Link
http://news.c10mt.com/search/label/vietnambreakingnews
and
http://news.c10mt.com
Links Topics :
http://news.c10mt.com/2017/09/500-workers-to-go-to-japan-to-study.html