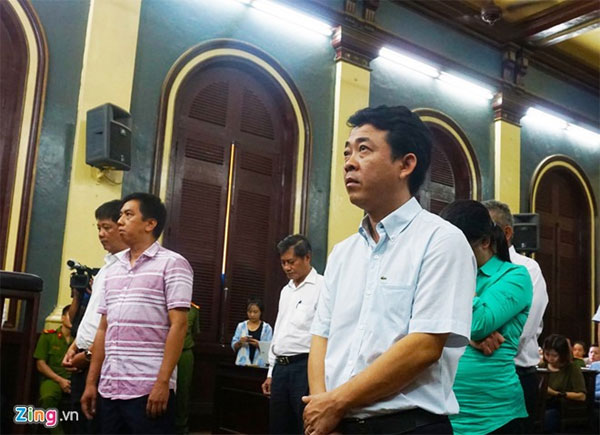 VietNamNet Bridge – Prime Minister Nguyen Xuan Phuc has requested the Government take another look at VN Pharma's licence to import seven drugs manufactured by Helix Pharmaceuticals Inc of Canada and the company's registration papers for drug circulation.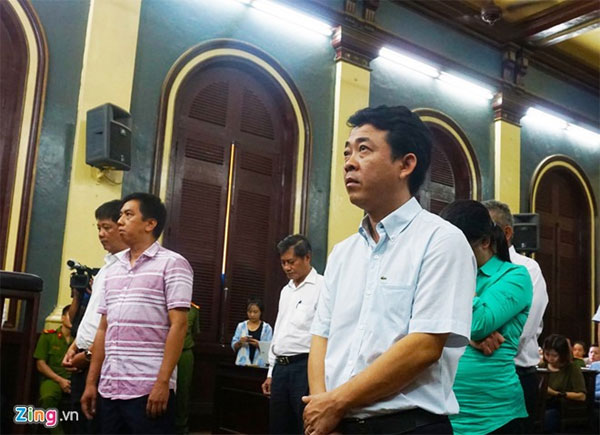 HCM City People's Court opened a trial related to the smuggling of cancer medicines and falsification of documents at HCM City-based VN Pharma. — Photo zing.vn
The Government inspectorates will report on the inspection of the pharmaceutical company to the PM before December 31.
The Government Office has just sent the PM's direction to relevant offices, also requesting inspection of the company's winning bid to supply drugs for hospitals nation-wide.
The Ministry of Health denied granting any favour to VN Pharma, but doubts are swirling over the ministry's involvement in the company's scandalous drug smuggling racket.
Deputy Health Minister Nguyen Viet Tien issued a press release on August 29, clarifying the ministry's responsibilities in connection with the licensing for VN Pharma to import 9,300 boxes of H-Capita 500mg in 2013.
H-Capita 500mg contained capecitabine, mainly used to treat breast, gastric and colorectal cancers.
VN Pharma had all the necessary papers. But an investigation later uncovered that the papers were expertly forged and the fraud could not be detected with the naked eye, according to the ministry's press release.
Recently, however, several press agencies reported that the case resulted from the loosening of the Ministry of Health's management in issuing licences to import drugs.
On August 30, at the regular Government meeting with the participation of the Supreme People's Court and the Supreme People's Procuracy, Deputy Prime Minister Vu Duc Dam mentioned that VN Pharma imported fake cancer medicines.
According to the Deputy PM, the law enforcement agency handled the issue, but public opinion was of special concern, as the scandal affected people's confidence in the entire health system.
Therefore, the case should be strictly punished in accordance with the provisions of the law.
"I have the idea to inspect the Ministry of Health's licensing for importing drugs and issuing registration papers. On the other hand, I suggest the relevant offices to clarify issues of public concern," the Deputy PM said.
The inspection was based on transparency and vigilance, he said.
According to sources from zing.vn online newspaper, the Government inspectorate will add the case of VN Pharma to the whole inspection plan at the Ministry of Health of 2017.
The HCM City People's Court sentenced Nguyen Minh Hung, VN Pharma's chairman of the Board of Directors cum general director, and Vo Manh Cuong, director of H&C International Marine Trade company, to 12 years behind bars for smuggling. Cuong bought the drugs from a source overseas and later sold them to VN Pharma.
Source: VNS
Link
http://news.c10mt.com/search/label/vietnambreakingnews
and
http://news.c10mt.com
Links Topics :
http://news.c10mt.com/2017/09/pm-seeks-vn-pharma-inspection.html